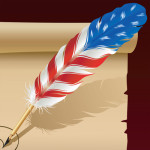 American history keeps coming to me as I travel in the northeastern United States. I realize that, as a political science major, I learned more about the French and the Russian revolutions than the one had here at home. French Comte Rochambeau rode through my town; George Washington was in the area; how could I not know more about what was going on, here and elsewhere, from July 4, 1776 on?
I've picked a smattering of books to ease my way through time and revolutionary paths. I am amused to see the revolution, the revolution, described as a rebellion, or as civil strife, and I wonder whether a conflict is deemed a revolution only if the underdogs win. Is it otherwise merely a civil war?
Maybe one of these books will inform me:
Barbara W. Tuchman, The First Salute: A View of the American Revolution (1988)
Bertram Lippincott, Indians, Privateers, and High Society (1961)
Carl R. Woodward, Plantation in Yankeeland (1971)
Otto Hufeland, Westchester County during the American Revolution 1775–1783 (1926)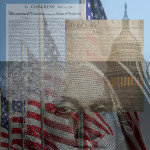 I like the mix of the general and the local; I can see the revolution as a whole and see the individual contributions of specific areas. This stack will keep me busy for a while, but I already suspect I will want to learn more as my travels reveal the revolution to me.
—Lori Tripoli
~Advertisement~
~Advertisement~