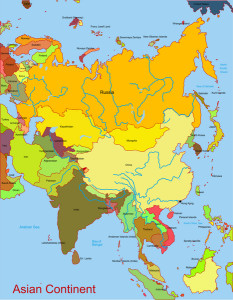 As a firm believer in writing it down to make it happen, reading about it to make it happen also is an avid pursuit of mine. I don't just set my travel goals, I then read about the places I want to see. I read history, of course, but also memoirs and fiction. Well-told stories, whether fiction or non-, can lure me to a destination, help me spend hours visualizing a someday visit there, keep a dream alive when an actual trip seems very remote.
Currently on my to-go list is Asia. I want to visit India, China, Vietnam, Singapore. I was charmed by Leila Hadley's A Journey with Elsa Cloud, a memoir about a mother-daughter adventure in India where both seem to disapprove of each other, not surprising given the one's perfectionism and the other's New Age mellow.
I'm still drawn to China even though Susan Jane Gilman's Undress Me in the Temple of Heaven—about her travel with a close friend who suffers a mental break on the trip—is a much harder journey than the one I want. Similarly, W. Somerset Maugham gives his characters in The Painted Veil a rough ride but leaves me longing for a visit to Asia.
Right now, I can't wait to get my hands on a copy of Singapore Noir, a book of short stories edited by Cheryl Lu-Lien Tan, author of A Tiger In The Kitchen: A Memoir of Food & Family. What I know about Singapore is very little—somehow it's a city-state, my day job has a campus there, I remember something about a caning incident involving a teenaged American accused of vandalizing cars—so I clearly need to learn more.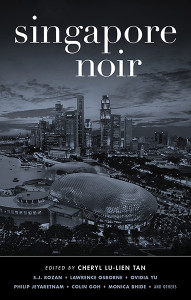 I'm especially excited because one of the stories was written by my writer colleague Monica Bhide, whose cookbooks I've enjoyed for years (Indian food works well for the vegan/vegetarian crowd). Could Singapore be my next stop?
—Lori Tripoli