Armistice Declared in Panmunjom on July 27, 1953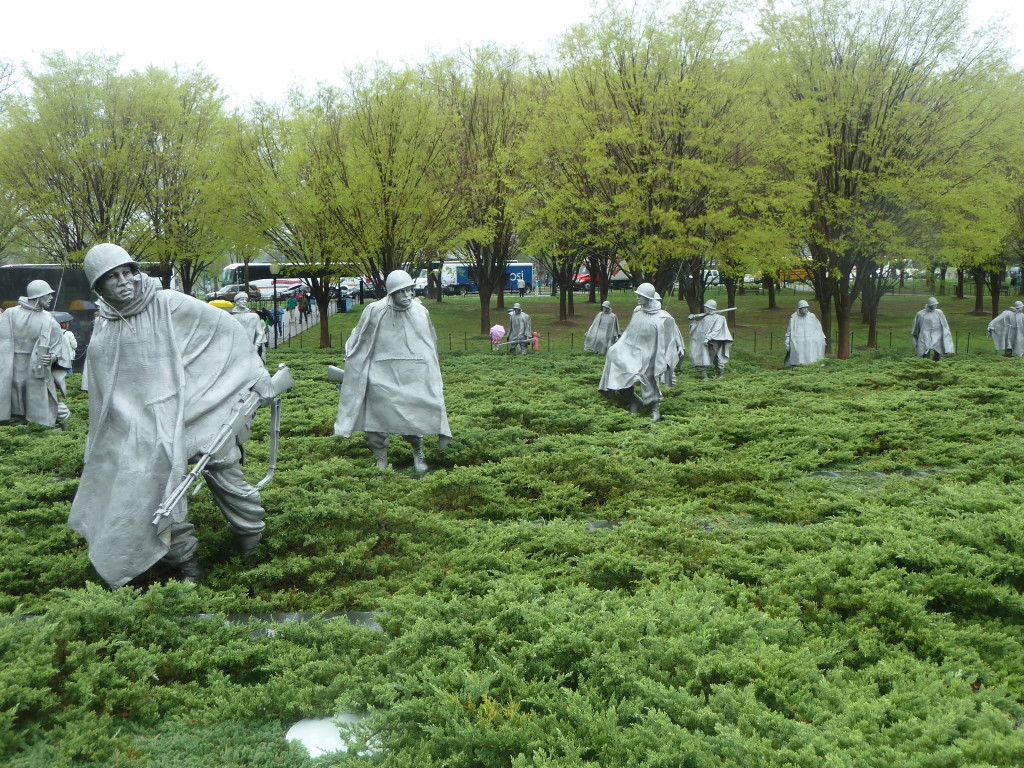 The Korean War Veterans Memorial in Washington, D.C. was dedicated on July 27, 1995
Photo credit: M. Ciavardini
The Korean War Veterans Memorial in Washington, D.C. brings warriors close to civilians. Seeing statues of soldiers and others in combat mode reminds viewers how frightening war is for those who fight it and for those who live in it. Seeing troops memorialized in this way instills silence among viewers. It's as if we are watching ghosts at work.
More than 36,000 Americans died in the war, and an additional 100,000 were injured, all to prevent the communist north for encroaching on the democratic south, to prevent the Soviet Union from gaining too much ground south of that 38th parallel. Korea had belonged to Japan, but after the conclusion of World War II, other arrangements had to be made. It was agreed, for a while at least, that the dividing line would be the 38th parallel, separating communists from democrats, Soviet allies from American ones. That lasted until the North crossed over to the South, and the fighting began.
A war memorial in Washington, D.C. was dedicated in 1995.
The war effort in Korea is one that too many of us know too little about.
—Lori Tripoli
~Advertisement~
~Advertisement~
Interested in learning more about history via a trip to Washington, D.C.? You might like these posts:
~Advertisement~

~Advertisement~