A Visit to the Deep South's Past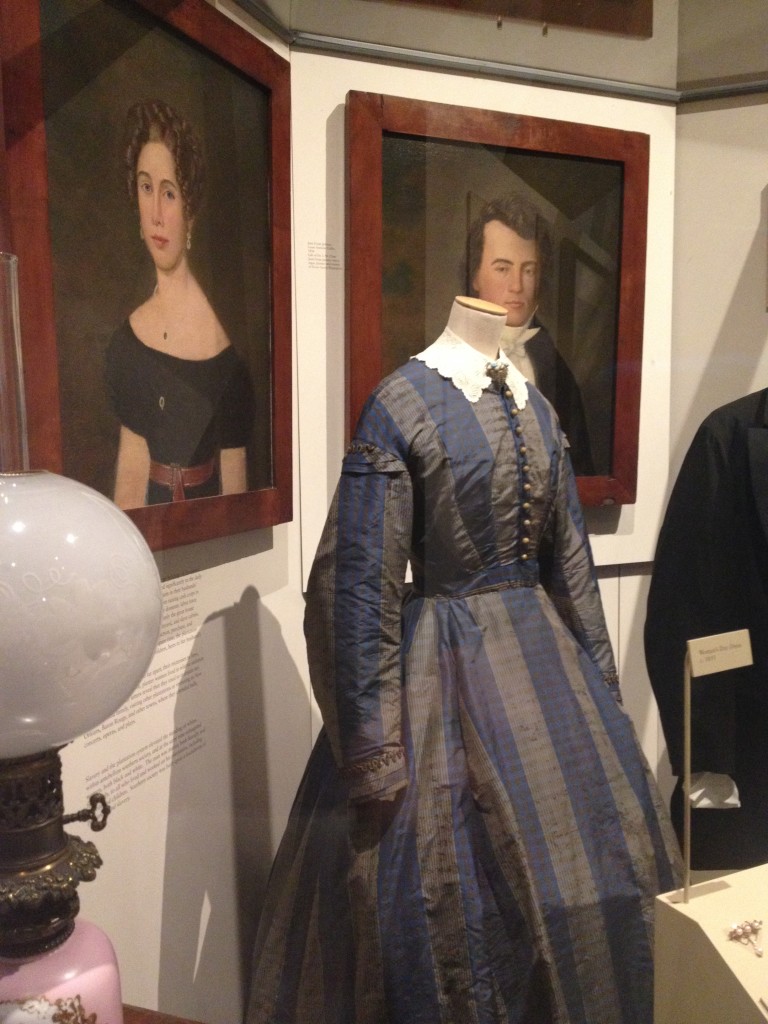 An exhibit at the Cabildo in New Orleans
Photo credit: M. Ciavardini
History is told from the perspective of the victor goes the refrain, so I am pleased to see that unpleasant bits of history—and every place has them—are addressed in the Cabildo, the museum next to St. Louis Cathedral in New Orleans. Here, near displays of restrictive women's clothing from periods long past, is information about slavery in the South. That world seems so foreign, and I know so little about the actualities of it aside from a youthful fascination with Gone with the Wind and the fiddle-dee-dee fickleness of its main character, Scarlett O'Hara, that I pick up a work on this lost world around the corner at Faulkner House Books on Pirate's Alley.
So I am introduced to Catherine Clinton's Plantation Mistress, first published in 1982, from which I learn that a woman's world in the pre-Civil War South was far from an existence of confection and poufy dresses. Women, often isolated on remote plantations, very much lived a subservient existence and frequently worked quite hard, managing the family farm while the plantation master was away, overseeing the care of slaves, and raising children, of which there were often many. These women were tough in ways that a traveler used to 21st-century comforts would find difficult to emulate. They often married young, typically for economic reasons, and seemed frequently unprepared for the realities that awaited them—rural and lonely existences, shifting fortunes, and a hypocritical culture that exalted Southern women while plantation owners sexually exploited female slaves.
As tough as life was in the days before electricity, washing machines, indoor plumbing, and penicillin, life in the North seemed far more freeing for women, who, while working hard both at home and elsewhere, seem to have had freedoms their Southern counterparts didn't.
I think about all of this while I wander through the Cabildo and then over to the Presbytère, where exhibits on Hurricane Katrina and on the history of Mardi Gras underscore the compartmentalized world I still see here south of the Mason-Dixon line. It's a contrast, and a mix, I am sure I will never understand, but a visit here, and a book about life back when, make me both appreciate where we are today and how far we have all come.
—Lori Tripoli
~Advertisement~

~Advertisement~
Interested in the history of places you visit? You might like these posts:
~Advertisement~
~Advertisement~