I am not exactly looking for the American Revolution as I walk from a parking lot on Long Beach Island, N.J. toward "Old Barney," the lighthouse at its northern end. A plaque near the walk toward the light house tells the story of a not particularly positive development during the War of Independence. After having the good luck to capture a British boat, a team of Patriots were killed on the beach.
That's almost too much of a tease. These Patriots get the boat, they're on the beach, was someone keeping watch? Was someone who was keeping watch falling asleep? Was the boat abandoned when Andrew Steelman and his colleagues came across it? If so, didn't they wonder how it came to be empty?
Before I ascend the 217 steps to the top of the lighthouse, I have to know more. A bookstore should be right here at this plaque, or the story should be inside the lighthouse, or there should be a series of plaques recounting the history episode by episode. By 1782, weren't we just about done with that revolution? This seems like a surprising loss fairly late in the game. What happened?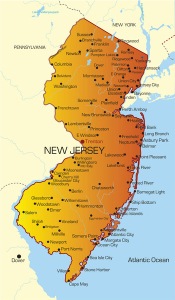 A bit of quick research informs me that Andrew Steelman sought volunteers in town—not sure which one, not sure whether it was one on Long Beach Island—to help unload the boat, but one resident opted to go tattle to the Tories. A little sneaking-up violence later, and about two dozen men were dead.
With just a bit more brushing off of dusty websites, I discover that New Jersey claims to be the "cockpit of the Revolution." Dennis P. Ryan, New Jersey in the American Revolution, 1763 – 1783 A Chronology (New Jersey Historical Commission 1975). I learn of the chaos in the state—like that in Westchester County, N.Y.'s misnamed "neutral zone" —as raids from one side or the other took place. I learn that the man who attacked Steelman and his crew—John Bacon—was himself killed the following year. I learn that the American Revolution wasn't as neat and as easy as it seemed to be when presented to me in elementary school, in middle school, even in high school. I learn I need to know more of this history.
—Lori Tripoli
~Advertisement~
~Advertisement~
Interested in learning about the American Revolution as you travel? Consider these posts:
~Advertisement~
~Advertisement~