Although my idea of "roughing it" involves having to walk from my cabin to a clubhouse for dinner, I still enjoy books about more rugged adventures involving far more outdoorsiness than I am ever likely to pursue. I sometimes imagine that I'll move more toward this type of travel and, truth-be-told, I have over the years, although on a very moderate scale. Thatched roofs and the presence of possums or snakes in my hut or bats on my window screen (my experience in Belize) don't bother me; nor do frequent power outages or fellows holding shotguns guarding the property I'm staying on (my experience the first time I visited the Dominic Republic). A few prostitutes here and there aren't bothersome (my suspicion regarding some late-night activity in a pensione in southern Italy), and, in my youth, a shared bathroom would suffice.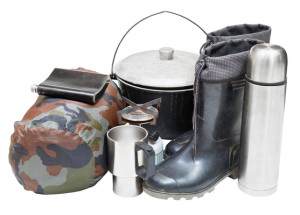 But survivalist travel, like that chronicled in Ed Stafford's Walking the Amazon and Jon Krakauer's Into the Wild, is the sort I know I'll only do via my armchair. If a walk I'm taking will require a machete, I'll just be journeying on that path in my head. These books really do inspire me to take paths less luxurious. I would like to be closer to the Earth on my escapes; I just haven't quite done that a lot yet.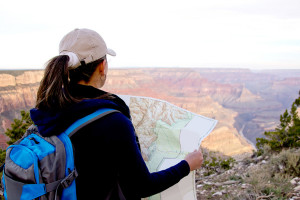 I still read about these adventures, though, and enjoy sharing some of these books with the Youthful Adventurers in my life, most of whom have thrilled to the Into the Wild story and later film about Chris (Alexander Supertramp) McCandless's journey to Alaska. So I picked up Carine McCandless's The Wild Truth with no particular thought other than it would present "the sister's side."
I read Into the Wild not long after its publication; to the extent I thought of its main character, I admired his ability to ditch everyday comforts and to travel the planet on his own. His journey, unfortunately, didn't work out as well as it could have. That the book's subject experiences a tragedy apparently inspired a lot of armchair critics to judge his motivations as well as his character. In The Wild Truth, McCandless's sister sets out to correct misimpressions this lot may have had. The backstory of her brother's journey explains more fully how he ended up taking the path that he did. Just as she found her brother to be inspiring, I found her surmounting of various challenges to be motivating as well.
~Advertisement~
~Advertisement~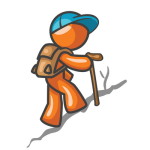 I don't know that I've ever read a story about a travel story before, but I like it and I recommend it. The Wild Truth will help readers in general understand why rugged adventurers sometimes take on the challenges they do, and it will likely help all of us, if ever so slightly, try to get just a bit closer to nature and to our souls.
—Lori Tripoli
Interested in inspirational travel books? Consider these posts:
~Advertisement~
~Advertisement~