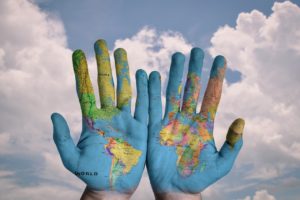 I drove solo six or so hours to my high school reunion last summer and was surprised when I got there when one of my classmates said, "I would never have made that drive alone." I remember thinking, Why not?
I had first traveled solo for a vacation more than 20 years ago. I gave myself a little post-bar-exam adventure in Italy. A good friend had gone to Ireland the year before, rented a car, and handled driving on the "wrong" side of the road without even a minor accident. Ever competitive, I decided to head alone to a country where I would have a bit of a language barrier. I'd do it with a backpack (albeit one with $5,000 worth of traveler's checks inside), some maps, and a dictionary. I wouldn't bother with that thing called reservations.
The Italia of 20-odd years ago wasn't the American tourist Mecca it is today. I spent my first few days in Rome being intimidated. But then after I slept off my jet lag, I had a mental talk with myself: This can be the worst vacation of my life, or the best. It was my choice.
I got out of my room and went outside.
I could read a map, and I would walk, and I did just fine. Sure, there were hassles. In Rome, I wandered onto a deserted block in broad daylight to find myself surrounded by gypsy children who emerged from nowhere but seemed to be lusting for my Nikon. I actually shooed them away. On a ferry from Naples to Palermo, I had difficulty ordering a Coke. Once in Sicily, restaurant menus sometimes proved a challenge. There was no English translation. I've never forgotten a kind waiter who took me back into the kitchen to point to what I would like for dinner.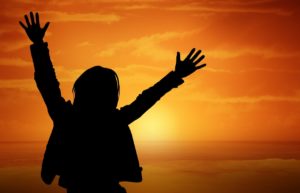 The following summer, I headed from the District of Columbia, where I was then living, to Seattle by train by way of the Windy City. I talked to strangers on the train. I stayed at the Chicago Y, and then at the Seattle one. I ate by myself, took ferries by myself, found Pike's Market all on my own. I talked sometimes to homeless people. I could have stayed in my room.
So driving some hours to upstate New York isn't something I'd even think twice about. But a lot of people might hesitate. Be real: They're scared. The car could break down, they might disappear from a gas station restroom, they might get hopelessly lost even with GPS.
Think to yourself: You can stay in the safety of your own home forever, or you can get out of your space and see the world. Your car might break down. You might not even be able to find the right restroom. You'll probably get hopelessly lost even with GPS. But you'll have led a more satisfying life for it.
Here is my tip for getting going: Start small. It's fine to go someplace far, far away, but make your initial forays into new places close by. Walk a few blocks to get a bite to eat. Take just one subway line to a destination. Get good maps. Start talking to people. You'll begin gathering stories that add up to a lifetime. Let yourself get lost.
Still intimidated? Get some literary courage by reading travel books. Don't you really want those stories to be yours? I'll confess to loving Eat Pray Love (and to wishing I'd written it!), but its author, Elizabeth Gilbert, seemed to have been living a pretty large fantastic life even before she went on the journey described in the book. (An article she'd previously written about bartending in New York City eventually became the film Coyote Ugly).
Rita Golden Gelman's Tales of a Female Nomad featured a protagonist I could identify with. Gelman described her fear of eating in a restaurant alone. She overcame it and seems very much to be traveling the planet solo.
A big dose of courage can also be had from Deborah Copaken Kogan's Shutterbabe. Scared to drive by yourself to upstate New York? Imagine landing on a remote grassy landing strip somewhere in Africa and then just waiting for your contact to show up. What if no one ever came?
These women made it back from their journeys. I made it back from mine. No one comes back from a journey never taken. Please, please, take the first step of yours.
©  2012 by Lori Tripoli
~Advertisement~

~Advertisement~